The latin scene is alive and kicking in The Netherlands! Three ensembles present themselves together as the 'Dutch Latin Collective'. Controversial musicians from The Netherlands tour together through the country with world famous international guests. In their productions they see how far they can go with finding the barriers of the Latin music.
Nueva Manteca presents: December 8: 'Chicano Rock' in Grounds, Rotterdam
The latest project of Nueva Manteca 'Chicano Rock' is an ode to the Latin Rock of the seventies. One of the central sources in this project is Carlos Santana. In his spirit the group combined Rock music with breathtaking guitars, tight horns, overloaded with hammond soul.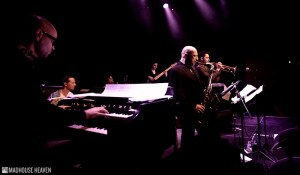 03/11/2011 by Sonny