Tango Extremo
Performing an amazingly rich beautiful musical duel, Tango Extremo has touched the hearts of many around the world. Passionate violin and soprano saxophone parts make you feel like you are the main character in your own play. What makes it surprisingly fresh and even more captivating is the blending of the sensuous tango music with funky jazz, touching classical music and energetic Brazilian elements. Tango Extremo shows that tango means living, means dancing, means shelter in the shadow from the sun. Come along and experience a sleepless night in sultry Buenos Aires.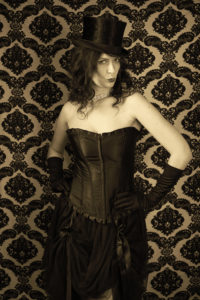 The group was founded in 2003 and has played at many venues and stages in The Netherlands, Spain, France, Portugal, Belgium, Italy, México, United Kingdom, Turkey, Kurdistan, Ireland, Croatia, Russia, China, South Africa, Botswana, Bolivia, Uruguay, South Korea, Greenland, Iceland, Germany, Switzerland, Aruba, Curaçao, St Martin, Ecuador and Colombia. In august 2009 they were performing at the Buenos Aires Tango Festival in Argentina, the most prestigious tango-festival in the world.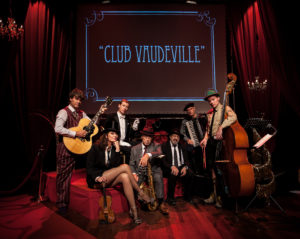 Projects ( 2016/2018)
Tango Extremo presents: Club Vaudeville
In their new program 'Club Vaudeville', Tango Extremo will bring you back to the nightclubs of Paris and Berlin in the 1920's and 30's. There where jazz, folk and classical music blended together with variété and amusement. Enter 'Club Vaudeville' and get to know the place where nightowls and the flamboyant of this world meet.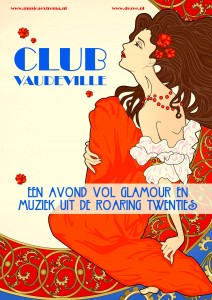 Right after entering 'Club Vaudeville', Mackie Magnolia opens the night with "I'm just a gigolo". It sets the mood for a night filled with too much alcohol, not enough love and everything our parents told us to stay away from. A world full of decadence, melancholic glamour and music. Music that doesn't want to make things more attractive than they are, but just wants to make it intense and vivid. When Mackie Magnolia sings 'Ich hab noch einen Koffer in Berlin' or 'An den kleine Radioapparat' you will feel like you are sitting in the Tingel Tangel theatre in Berlin. Just like 'Si tu vois ma mer' and 'Un gamin de Paris' will make the Folies Bergère and Moulin Rouge come alive before your eyes.
With 'Club Vaudeville', Tango Extremo presents to you their 8th theatre show. A musical ode to the strength of people to hold on and continue their lives, even if they're 'just a gigolo'.
ST MATTHEW PASSION
In the period before Easter Tango Extremo will be touring The Netherlands with a very special program: our own version of Western Europe biggest classical masterpiece, the St Matthew Passion. Especially for this program Tango Extremo will cooperate with two big names, the great singer Sharon Kips (famous of the television program The Voice of Holland) and the fameous Dutch actor Peter Faber.
Former projects
HAVANA
In September 2015 Tango Extremo is coming up with a new exciting project:Havana. The orchestra has been influenced by the wonderful music of South American port cities of the thirties. Think about music as danzón and tango that was played in the beautiful Cuban and Argentinian milonga's. The group will perform a blend of music from Havana and Buenos Aires in theaters and concert halls in the Netherlands. Especially for this occasion Tango Extremo added a percussionist to the band, the legendary Gerardo Rosales from Venezuela. From September on there will be many concerts all over The Netherlands.
MAESTROS
The name of the show 'MAESTROS' and is an ode to a number of leading composers of various kinds, but all with their own unique musical beauty. Some closer related to tango than others, like for instance Astor Piazzolla, but also a variety of composers that are not directly linked to tango, like Sergej Prokofjev, with the famous musical fairytale 'Peter and the Wolf' and the legendary 2nd pianoconcerto of Rachmaninoff. Furthermore what do you think of the beautiful compositions of Jacques Brel or Paul McCartney?
VIVA LA VIDA! (played in 2011 and 2012)
This was some special project! 'Viva la Vida!' was a tribute to love and to life in its strength and its fragility. The happy moments but also the less fortunate. The sun but also the shadow. In other words: life in all its ways. As you probably know by now, the Quinteto Tango Extremo has musically always set out its own path and this project is a testimony to their attitude to music. Besides typical tango themes, there were also many traditional Dutch songs like 'Het Dorp' by Jean Ferrat and famous classics like Tchaikovsky's 'Swan Lake', but all in beautiful tango arrangements.
TANGO NOVO
The name of this project of the group was 'Tango Novo', which is the literal translation for 'New Tango'.
The big inspiration source for Tango Novo is the music from Brazil, by a.o. famous composers from different style periods: Ernesto Nazareth and Hermero Pascoal.
The result was an impressive combination of the Argentine Tango with Bossa Nova, Milonga and Samba: a special blend of sensuality, passion, romance and Brazilian rhythms.
Line up
Job Hubatka – Vocals
Tanya Schaap – Violin and leader
Ben van den Dungen – Soprano saxophone
Rob van Kreeveld- Piano
Hans van der Maas – Accordion
Thomas Pol/Vasillis Stefanopoulos – Double bass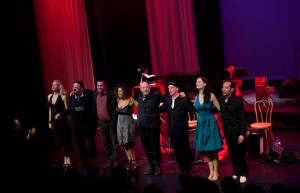 Discography
'El Silencio' (Munich Records)
'Una Cosa Diferente' (Munich Records)
'Érase una vez..' (Maxanter Records, The World Series)
'Carnaval de Buenos Aires' (Maxanter Records, The World Series)
'Fantango' (JWA Jazzrecords)
'Toujours bizarre' (JWA Jazzrecords)
'DeLaMar Live' (JWA Jazzrecords, dvd)
Dama de blanco – ( JWA Records, 2013)
New releases
NEW ON VINYL !!
Tango Extremo LIVE! – JWA Records, 2014)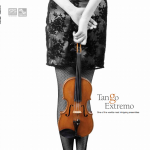 NEW
Havana – ( JWA Records, 2015)
'De Mattheus Passie'-(JWA Jazzrecords, 2016)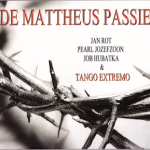 Webshop

Or with: Amazon.com & CDBaby.com
Video's van Tango Extremo